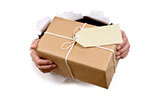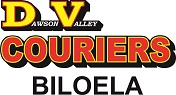 We currently service both Dawson and Callide Valley and local areas in between. We have a daily run from Biloela to Moura and Theodore working Monday through to Saturday and we are also an agent for Toll and NQX in Biloela. We also service Rockhampton to Baralaba, Moura and Theodore and Biloela and Jambin and surrounding area's Monday to Friday. All pickups need to be booked or arranged before 4.00pm to guarantee the next morning (A.M) delivery.
We also service from Gladstone to Biloela, Monday to Friday. This is a same day delivery service from Gladstone to Biloela and overnight into Moura and Theodore. Moura and Theodore delivery times will be approximately 8am into Moura and 9am into Theodore the following day.
Prices are very reasonable and we will supply you with A1 service. We also run SPECIALS (urgent) deliveries, which will incur an extra cost. (Please contact us for pricing and further information)
For any Biloela pickups going to Moura or Theodore or Gladstone to Biloela, please call Ted on 0407 694 674. Pickups for either Moura or Theodore need to be booked in by 4.30pm Mon - Fri and will be delivered the following morning. Gladstone to Biloela need to be booked by 10.00am for same day service into Biloela.